Blanchisseusse to Paria Falls
January 15th 2012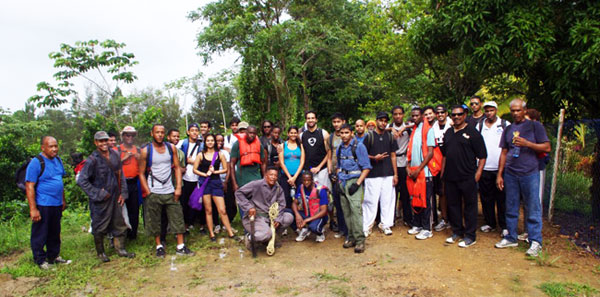 My experience with Hike Seekers to Paria Falls was nothing short of EPIC. I'm no hike expert, but I've had a couple of hikes that I rated as top notch in the past and then out to try something new, my friends and I decided to meet up with hike seekers for our first hike of the new year. Their photo collage as seen on Facebook was the first thing that caught our eyes but we had no idea of the things we'd actually see, things that can be only expressed by the limitations of one's mind, things that were beyond breath taking, things you won't see in the photo album…Accompanied with Hike Masters/ Hike Experts who were friendly, knowledgeable and all-round the most awesome people on the hike made the journey seem easy, fun and nothing short of the adventure of the year.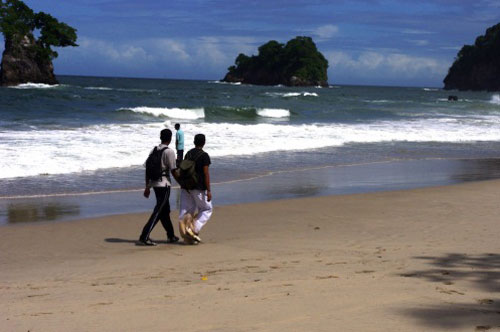 What was really unexpected was the compassion for safety and fellow men shown by these guys, it seemed so surreal the way the kept checking up on hikers who at first view seemed like family or close friends but then later revealed to be total strangers…nothing but respect for these guys for that kind of team management. Trusting these guys with my safety will never be a problem. There was this one hiker who was overwhelmed with fatigue on the way back and on the brink of giving up, the way he was swiftly tended to by the leaders was admirable. They cut him a stick for added safety and kept him close to monitor his condition as they motivated and assisted him to finish the hike. As I learned that day "we go as fast as the slowest hiker" what can be more reassuring than that?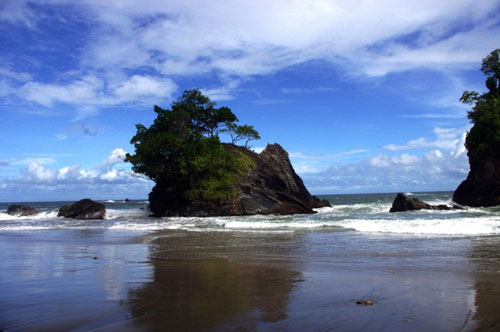 I tell you, if you want to see Trinidad like never before in a safe environment then I'd recommend these guys, they know hiking. Looking back at that adventure I'm so glad I made the decision to team up with them, it was fun, exciting and I learned so much without even realizing. I can't wait for their next adventure, I don't even care where it is, all I know my friends and I are so in. As I said in the beginning such an experience can only really be describe in one word…EPIC!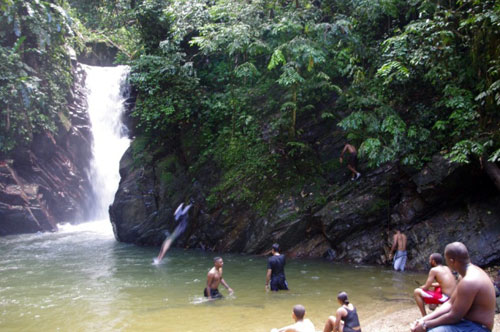 Keishan Ramdeo
……………………………………………………………………………………………………………………………………………………
If I could sum it up in one word it would have to be "wonderful". This hike was my first with Hike Seekers and it surly wouldn't be my last. Mr. "Snake-man" Lawrence, "Coffee", Greg and all the other support staff exhibited the utmost in professionalism with proper equipment, planning, personal fitness and safety briefing. Before the hike registration information was passed over to the police in the event of an emergency.
There was never a point during the trek where a single hiker was out of range of a guide or medical response personnel. The level of safety made the like one of the most enjoyable. As a trained lifeguard I understand fully the risks involved in managing group safety with varying skill levels and traitorous terrain.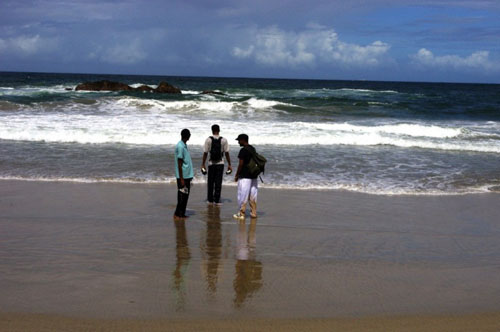 The pace of the hike was set and regulated so that both experienced (fast) hikers and novice (slow pokes) could both enjoy the surroundings while reaching the falls in a timely manner. Rest stops where many and well planned in order to regroup and recover.
I will definitely recommend anyone interested in venturing into the outdoors to do so with Hike Seekers. It is by no means an easy activity but hiking in nature is more enjoyable when a group of well trained, equipped and friendly group leads the way.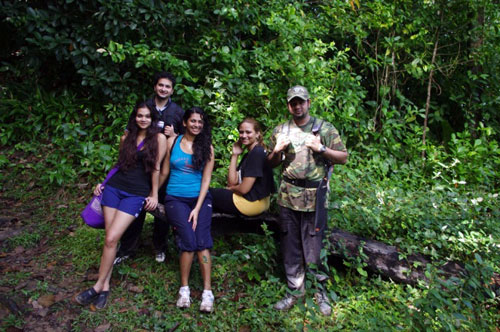 Hats off to Hike Seekers and HAPPY TRAILS!!!
Collin W.
……………………………………………………………………………………………………………………………………………………
As someone who used to hike a lot just a few years ago, I believed I was up to the challenge. It took the actual experience to make me realize how far back four years at a desk job sets you. It also drives home the importance of properly assessing your physical condition before attempting any hike, whether moderate or challenging. I must admit that I struggled quite a bit due to my lack of conditioning for extended rigorous activity.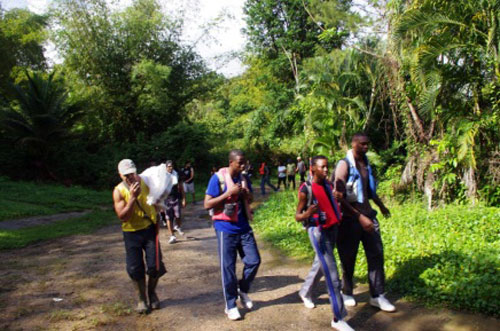 With that being said, I also need to state that I have no regrets about attempting and completing the hike to Paria falls and back. The experience of venturing into unspoiled nature and the sense of accomplishment I achieved from pushing past my physical limitations are priceless. As an avid naturalist and aspiring marine biologist, I was able to observe countless species of flora not common to populated areas and untouched aquatic habitats. I am also an amateur photographer and was able to get some amazing shots of pristine seascapes and lush rain forest.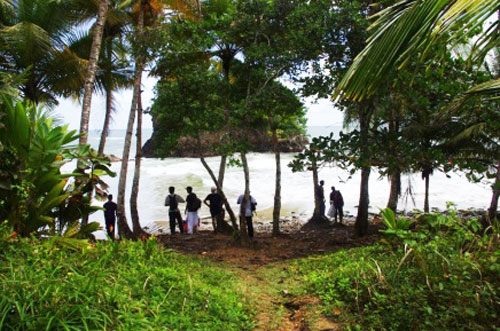 The management of the group was very well organized and I must commend and thank Mr Pierre for the assistance and support in traversing some of the more challenging parts of the trail. There were always experienced group members at the head and bringing up the rear in case anyone needed assistance. It was obvious from the way the group was briefed and managed that safety was of utmost importance and everyone was in good hands. The fact that it was a smaller group of under 50 people was a definite plus for me since I dislike crowds and I find that large groups disturb the tranquility of a hike.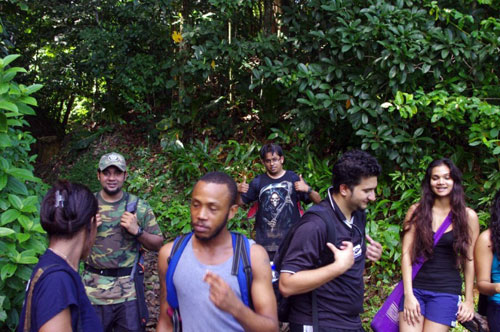 Above all else, I would like to express thanks to Hike Seekers for allowing me to re-enter the world of hiking. It was an amazing experience for me and I will definitely be joining their next venture.
A.K.
……………………………………………………………………………………………………………………………………………………
I would like to commend "Hike Seekers" for granting me a very safe and enjoyable hike to Paria Waterfalls which took place on Jan.15th.I would like to place emphasis upon the supervision and support of the respective group leaders. There were a few hikers that expressed discomfort at certain points such as feeling malnourished, were offered coconut water and other foodstuff that other hikers had on them.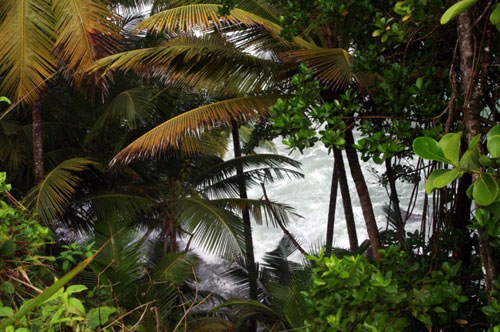 Something else that I noticed was there was another hiker that was struggling on his way back from the waterfall, he seemed to be either exhausted or enduring muscle cramps. But his hike leader aided him through his struggle and kept on motivating to keep going. Qualities like these are the type that I admire in any type of hiking experience.
Rashaad Blenman
……………………………………………………………………………………………………………………………………………………
The hike was out of this world fantastic, the experience was like no other. This hiking group has open up my interest in taking hiking further. The leaders knew their way about the trail, in one instance I couldn't locate one of my friends, I alerted one of the leaders and he advised that my friend was up in front with the first group; me and my friends were still concerned so the leader still urgently treated and ran the trail to reach the Falls to locate the 'missing' friend just to comfort us, when my friend was located safe with another leader the guy ran back to meet us just it inform us. The leaders also divided themselves to facilitate both fast and slow groups.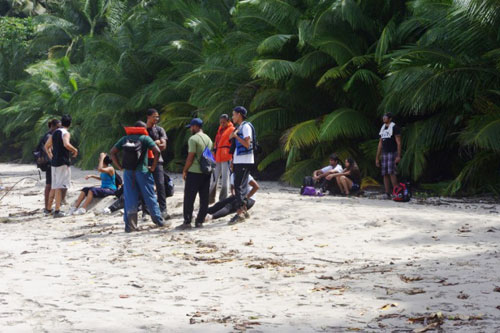 All in all the hike was a definite success and an enjoyable one….I'm surely looking forward to the other event.
Quacy Sandy
……………………………………………………………………………………………………………………………………………………
I wasn't physically ready for a hike but I don't regret coming; I really enjoyed the waterfall and I would definitely hike again with you guys.
As for the management and supervision I think it was excellent. I didn't doubt you guys' ability one bit. I felt I was in capable and safe hands for the entire duration of the hike.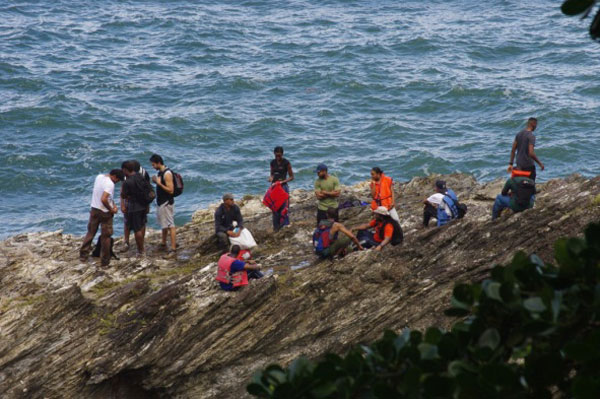 I must extend thanks for the support and constant checking up on me. It was greatly appreciated and will not be forgotten.
Anisha O'Garro
……………………………………………………………………………………………………………………………………………………
Close your eyes imagine the smell of the fresh air, doesn't it even feel easier to breathe. Inhale and exhale listen to the rustling of the trees and the sound of an unknown animal in the distance. Imagine the sound of the ocean, the waves rolling in and out.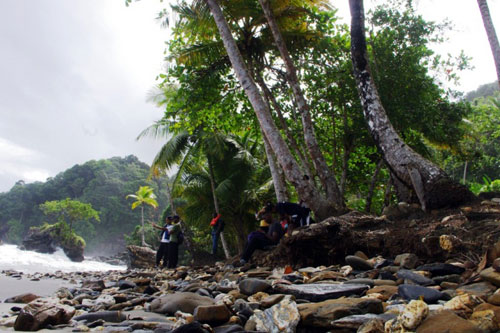 Doesn't that sound wonderful at least to me it was and what made it better was the fact that nobody ever left you behind and I felt comfortable and safe. Experiencing nature is great and experiencing it with the Hike Seekers was even better.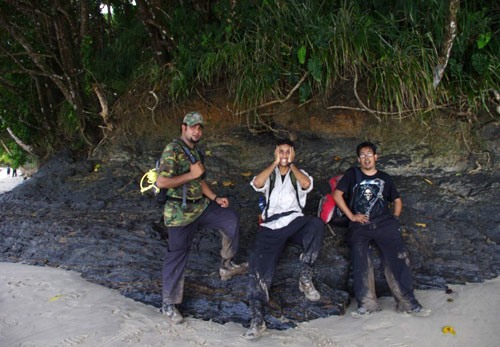 SWM