Hikeseekers Hike to Tucker Vally
by Kevon Felmine
The June 12, 2011, trip to the beautiful Tucker Valley in Chagaramas was an experience of a lifetime for hikers, who got an opportunity to explore the beautiful scenery of the Northern Range. Led by experienced tour guide and former soldier, Laurence Pierre, the Hike Seekers Crew ventured up the Covigne river trail.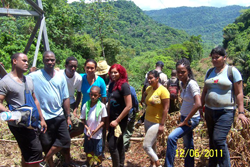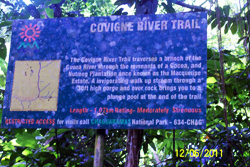 The trail up the cool slope was lined with the droppings of a soft, cotton-like material that was used to stuff pillows long ago. Along the way were many old bunkers that used to be occupied by military officers from the US. They were strategically placed among the hills, and were camouflaged among the trees and shrubs. Some of the hikers ventured to examine the bunkers, but were startled by bats.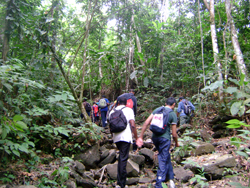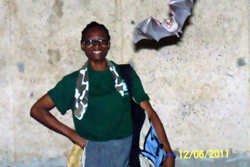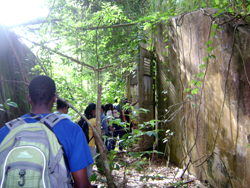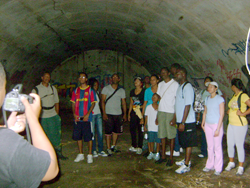 Along the trail other beautiful attractions, such as the scenic Arbo camp site, drew the attention of hikers. The camp was equipped with a pool that collected spring water from the mountains. There was also an old horse ranch with a stable and paddocks. Pierre then led the group into the mountains and up some grueling inclines.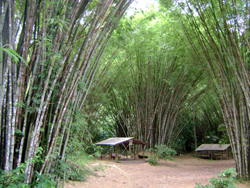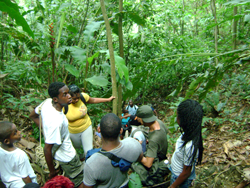 He also took them through dried up and rocky river beds with large boulders. The sound of birds and other animals pierced the air, and beautiful butterflies glistened in the sunlight. When a swarm of honey bees attacked the group, Pierre demonstrated the technique of silence and stillness in dealing with such attacks. Climbing down steep hills increased the thrill of the outdoor adventure, and the valley of lush green scenery added to the excitement.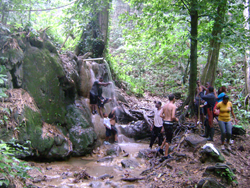 After hiking for almost five hours the sound of water descending to a basin was music to the ears, and the Cuoca river provided cool, clean and relaxing atmosphere. The water plunged from a 30-foot-high gorge into a pool. Cocoa, nutmeg and tancobean proved suitable souvenirs and meals for some of the hikers. A trek down to the beautiful Macqueripe Bay ended the adventurous day.