Hikeseekers Hike to Balandra Pools
by hiker Melissa M. Phillip
Hikeseekers began their 2005 hiking year on the 20th February, with a fun-filled hike to the Balandra Pools. The hiking terrain itself was a moderate one. The hiking trail leading off the Balandra road and into the Balandra forest.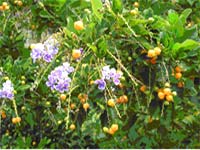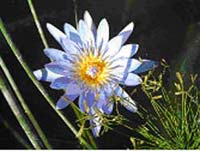 Members of the hiking team, both local and foreign, were impressed with the knowledge and skill of their guide, Mr. Laurence Pierre, as he not only maneuvered them throughout the trail safely, but also taught the team members about their environment and tips on survival in their environment.
The moderate trail, led members to three (3) refreshing pools enclosed by exotic flora basing the Balandra waterfall. The hike lasted approximately three (3) hours, with a final stop at the Balandra beach.
For an opener, Hikeseekers did well in all their planning, as this was the ideal hike for the beginner and upper sporting classes (intermediate and advanced) 'shaking' off the effects of the Christmas and Carnival holiday seasons.
Refreshing and preparing the mind and body for other HIKESEEKING events yet to come.
Photography and Article prepared by: Melissa M. Phillip